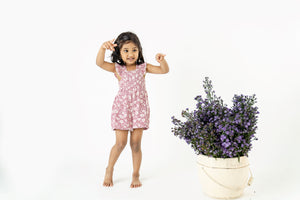 Girls Clothing
---
Our clothing range is made from Natural Fibers, and is 100% Organic. Our products and work align with the Global Organic Textile Standard (GOTS) and other certifying organic bodies. 
This eco-friendly collection is a collection of traditions, stories and passion. Each garment is made ethically and has been crafted for maximum comfort and softness. We've designed each piece to support adventure and play in your little one's small world. 
We've got little details (like hand embroidered knots, ruffles and laces) that make a big difference. Some pieces are designed to grow with your child, and all of them are worthy of passing down as heirloom pieces. Dresses your child will wear on repeat, all season long, and are good for the planet and easy on your pockets.